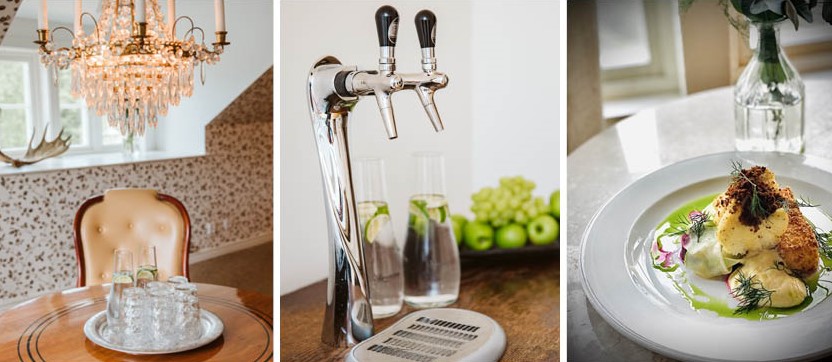 For creative meetings.
Margretetorp is located in close proximity to the E20 / E6 at the southern foot of Hallandsås, close to the Bjäre peninsula.
Margretetorp has been the obvious place for meetings for several hundred years. Both as a meeting of the plain's peasants and for famous writers like Fredrik Böök, Erik Lindorm and Albert Engström.
Today we have eleven modern conference and group rooms with everything needed for a good meeting environment. Here you will be able to experience both quiet, still moments as well as action-packed days. Enjoy a gourmet dinner with wine from our own vineyard and then end with a drink by the fireplace. In between, you will meet, discuss, demonstrate and argue - and we make sure that you don't lose steam by providing coffee and good biscuits and snacks.
Margretetorp's Gästgifvaregård is a member of Svenska Möten

This means that we are chosen and carefully classified according to Svenska Möten's unique classification system. We who are elected provide the best conditions for meetings and conferences. Svenska Möten consists of selected conference centres around Sweden.
Svenska Möten - selected conference facilities